​​​​​​​
Exhibit Retail Project
Can't Stop Won't Stop - Pop-Up Shop
As a student of a UCLA extension design course, I designed a retail space that accompanies an exhibit about the rebellion aspects of the hip-hop culture, particularly music lyrics. I used 3D modelling to quickly design and convey the idea to the class. A graphic logo was created for the exhibit and carried through to the branded merchandizing, as well as poignant lyrics.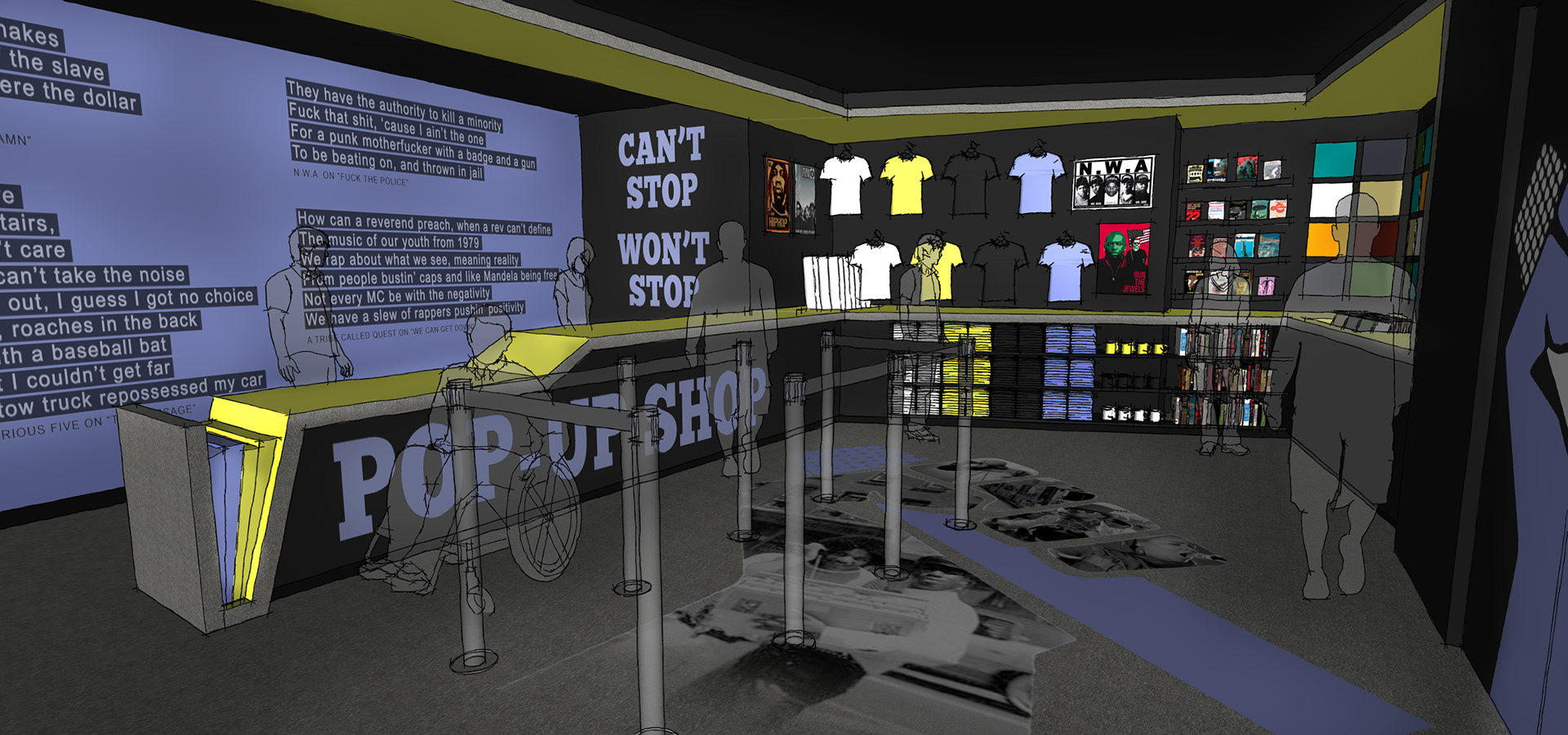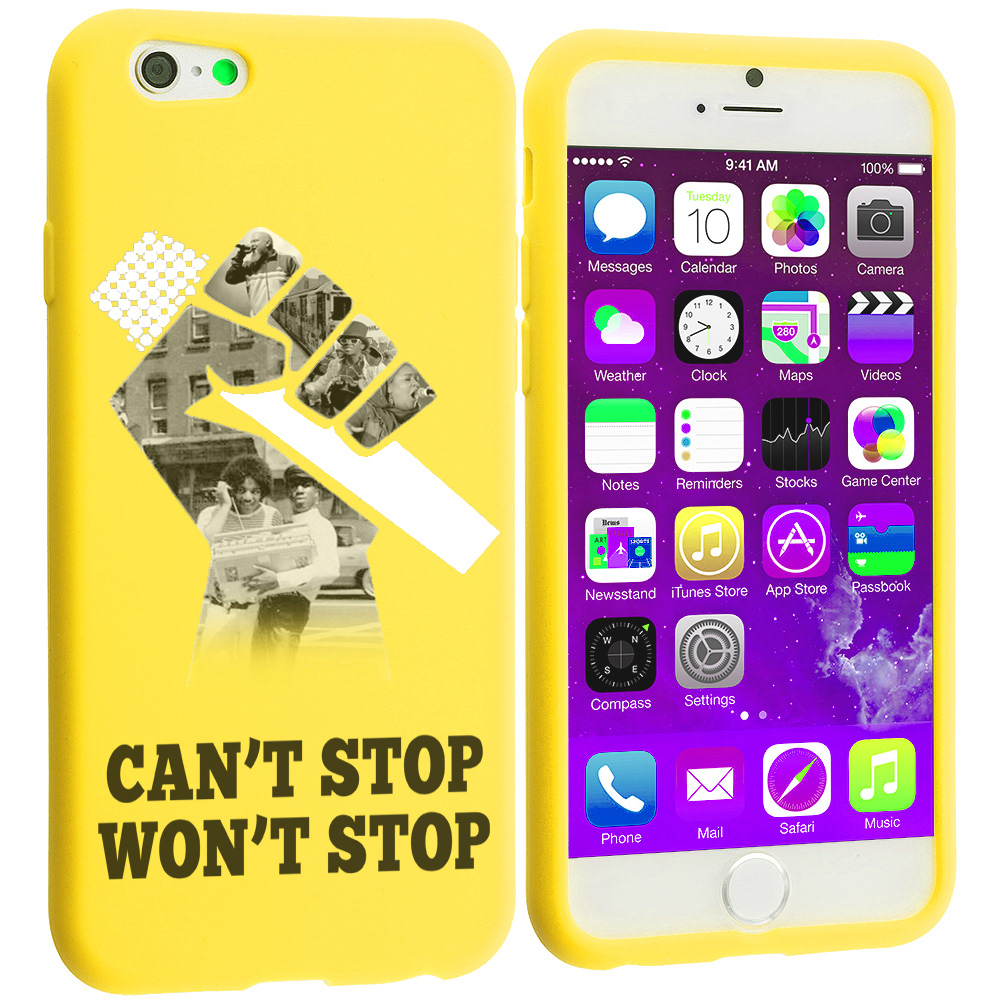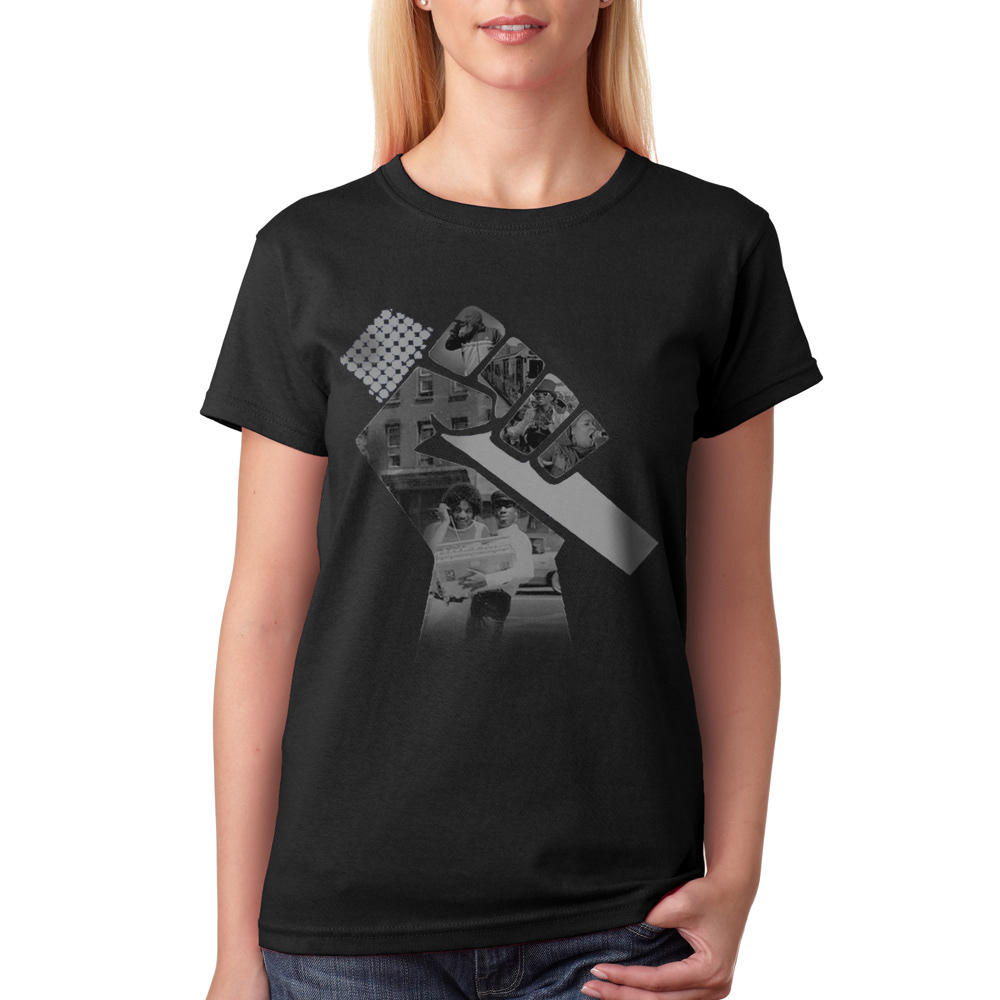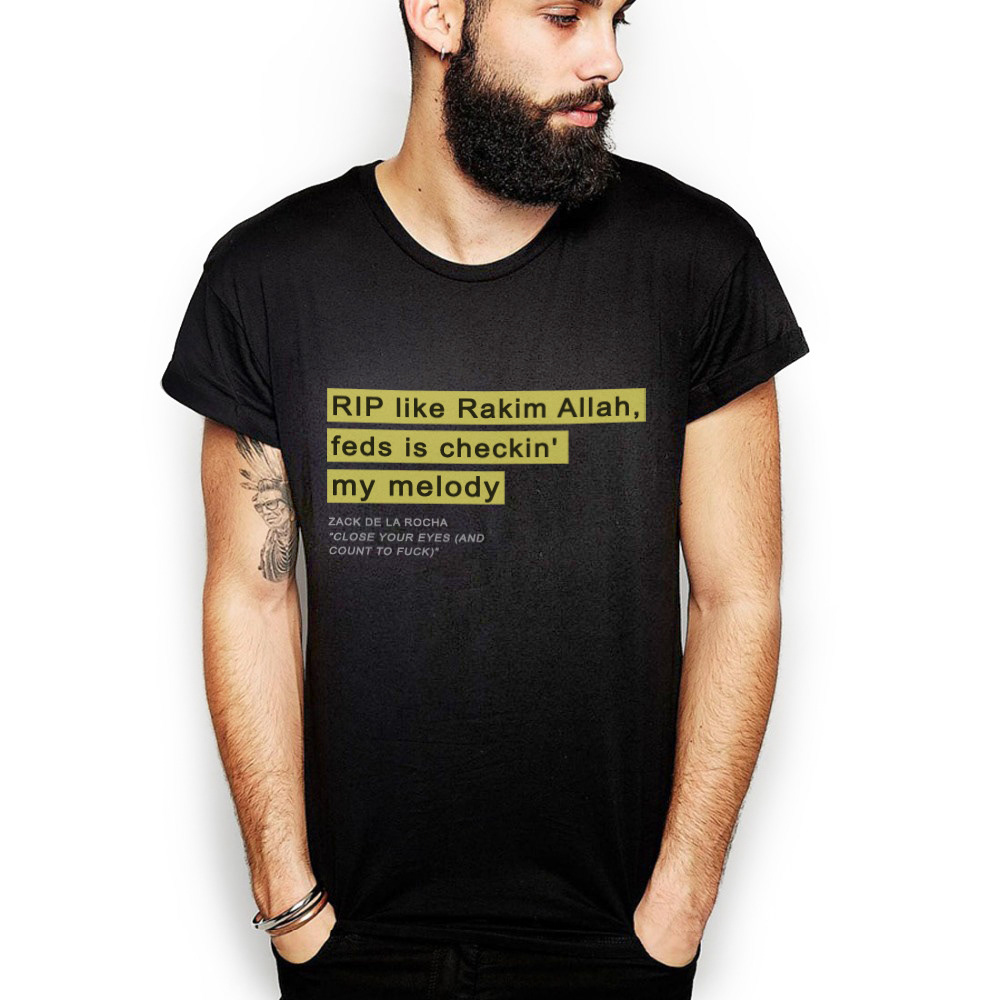 AdeLAIDe Urban Hip-Hop Renewal
For my final project in Architecture school, I decided to put my two great loves together for the first time, Hip Hop and design. I thoroughly enjoyed myself and can only dream of such a project becoming real.